We all crave the low price of the products that we long for buying. So, we all love to wait and avail of exciting shopping deals on our wishlist products. But it's heartbreaking when we can't grab the ongoing deals that we waited for just because we have run out of cash! However, you don't need to face the situation anymore as a personal loan for shopping can now sponsor your shopping spree. So, let's know about how a shopping loan can help you with its beneficial features. Besides, get to know about the eligibility criteria, the application process, and some vital facts to consider. To apply for personal loan, visit us.
Features And Benefits Of Shopping Loan
Shopping loans make shopping approachable with the following beneficial features.
A shopping loan is a personal loan that comes with a flexible loan quantum. It ranges from a few thousand to lakhs. So it becomes easy to avail a lower amount of loan for minimal shopping and you can get a higher amount of loan for shopping for luxurious and costly products.
Short And Convenient Tenure
A personal loan for shopping has short tenure ranging up to a few months so that you don't have to bear a long-term liability to repay the loan amount.
Just like other personal loans available online, a shopping loan also comes with the collateral-free feature. So no securities or guarantor is compulsory for the loan.
Easy Documentation And Quick Disbursal
A consumer loan requires easy documents to prove your eligibility. And that leads to a quick process and disbursal of the loan amount so that you can avail the exciting shopping offers.
Availability Of No Cost EMI
Lenders tie-up with different brands and retailers to get you the opportunity to avail of no-cost EMIs. This offers charge zero interest on your repayment amount.
Collaboration With Leading Retailers
Online lenders often collaborate with leading retailers like Amazon, Flipkart, Myntra, Pantaloons, Big Bazaar, etc. to make it easy for you to avail the seasonal offers.
Lenders often offer extra discounts, cashback, etc. on the ongoing sale if you purchase from the collaborating brand or retailers.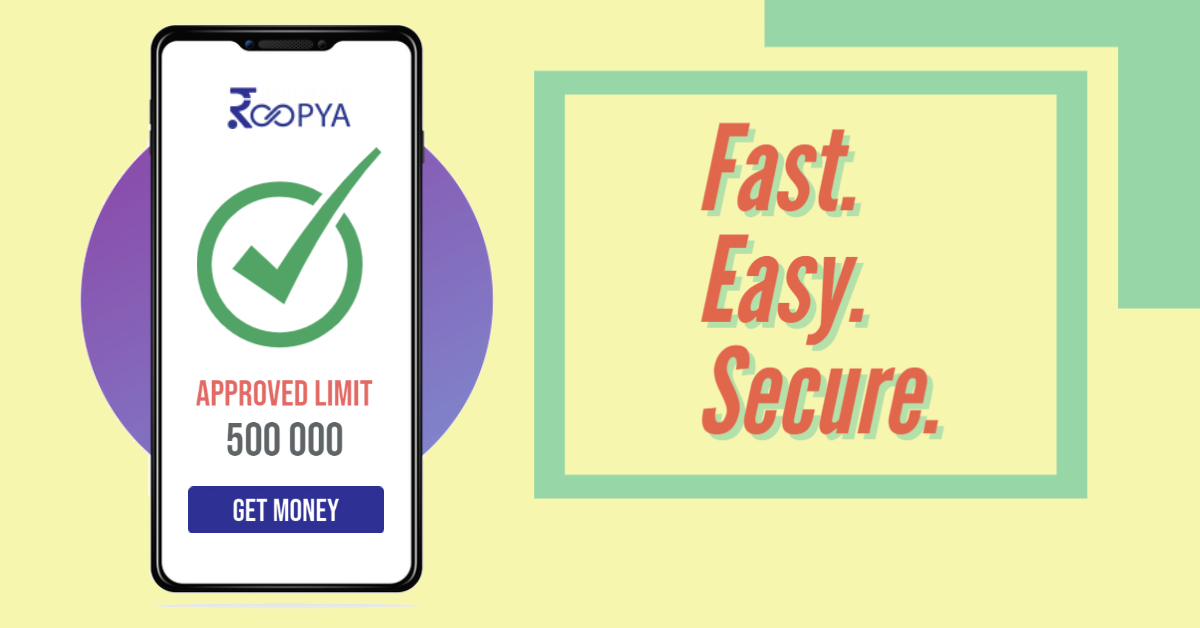 Eligibility Criteria And Documentation For The Consumer Loan
The basic criteria can vary from one lender to another, but they will find you eligible if you meet the following requirement.
Criteria-
Your age should be in between 21 years to 65 years
You should be a salaried borrower
The least monthly income will depend on the lender
Documents-
Proof of Identity- PAN Card, Aadhaar card, Voter's ID card, etc.
Address proof- Ration card, electricity bill, telephone bill, etc.
Proof of Income- salary slip, bank statement, form 16, etc.
How To Apply For A Loan For Shopping Online?
The following online application process is easy and hassle-free and saves your precious time also.
Go to the official website of Roopya.
Find lenders for a shopping loan and their eligibility criteria.
Compare the loan offers, interest rates, tenures, and conditions.
Put the basic information about yourself.
Upload the required documents.
Now, wait for a while for instant approval and quick disbursal.
Considerable Facts to Know
If you take a loan for shopping, then don't miss to pay any EMI as that affects your credit score.
Try to shop from the collaborating retailer or brand to get the extra discount.
Go to Roopya's official website to select from multiple leading lenders in the market to get the best loan scheme.
We know how much you love shopping for your desired products like mobile phones, electronic gadgets, trending outfits, and accessories, and much more. And it will be our pleasure to help you to grab the alluring shopping offers.
5,164